Remember Skeet Ulrich? No? Of course you don't. KNOW THIS: you could have. And that, my friends, is a terrifying, terrifying thought. When you think about skeeting now, you think about.. well… something else (don't worry, the clip is just a very famous person talking about skeeting, not, you know, a clip of actual skeeting). Maybe, had things worked out differently for our Skeet, we would have thought of Skeeting as getting stabbed through the collarbone with an umbrella by Neve Campbell, or something. But they didn't, and here we are.
BUT HOW DID WE GET HERE?
HOW
IN
DEED??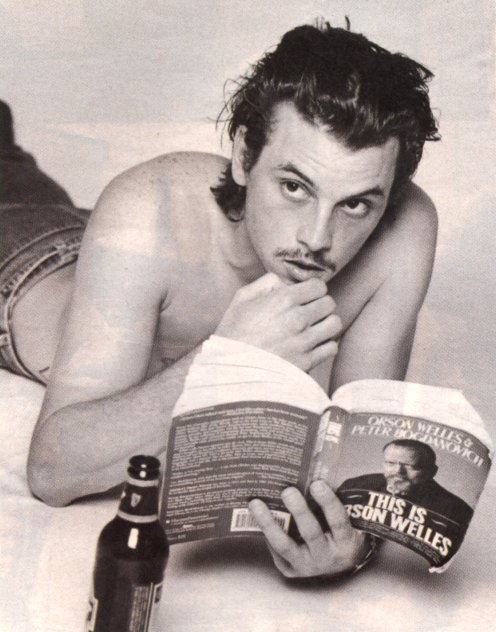 Also, while we're talking Skeet, can you honestly tell me that you know whether it was Skeet Ulrich or Stephen Dorff getting sliced and diced by Wesley Snipes in "Blade?" You don't, do you? (It was Dorff.) Two ridiculous names, two pale non-acting imitations of Johnny Depp. Please note — in most instances when I do these lists, it will be out of an appreciation for the movie talent in question and a desire for them to right the ship. BUT NOT THIS TIME. Without further ado, here is the Top 5 Dumbest Career Choices Listcore: Skeet Ulrich Edition.
5. Agreeing to be in a film with post-1997 Tom Berenger. There was nowhere for Tom Berenger's star to go but down after "The Substitute," and down it plummeted. I mean, how can you beat "The Substitute?" You can't. There is simply (ahem) no substitute for "The Substitute." And almost immediately afterward, Berenger barely even tried, as witnessed by his sleep-walking through 2000's Ulrich-starring "Track Down" (possibly the best title of all time this side of "Gooby"). Just to be clear, Ulrich follows up what was at least a noble stab at a big period epic, 1999's "Riding With The Devil" from Ang Lee (the future director of "Life of Pi" and "Brokeback Mountain," who at the time was riding high after the success of his "The Ice Storm"), with a shitty version of "Hackers" that features a 100% decrease in Angelina Jolie and a 100% increase in Donal Logue?
4. Being a horrible, horrible actor who speaks in near-constant monotone with an obnoxious flat affect and apparently refusing to shave his goatee for any post-Neve Campbell role until it was too late (other than "Chill Factor") and he had already come crawling to television. But not, you know, prestige television. More like this (yeah, they really tried to make "Law and Order: LA"). While we're here — I am amazed that Skeet's old co-star Terrence Howard seems to have permanently been able to duck this list. Although I have to admit I'd be the first in line for a Terryology lecture, so maybe I'm part of the problem? I dunno.
Now granted, being a horrible actor hasn't always impeded careers from skyrocketing (more on that guy in a future blog or podcast or list, I haven't decided yet), but Ulrich compounded the reality of horribleness with his 3rd-biggest mistake…
3. Agreeing to be in movies without reading their screenplay first, starting apparently around 1998. At least, that's the only rational explanation for his ensuing resume I could think of. To wit: starring in "Chill Factor" (literally "Speed In An Ice Cream Truck," albeit with Cuba Gooding Jr. as Sandra Bullock); starring in one of the biggest flops ever (in terms of sheer money lost) in "Ride With The Devil" (it cost $38 million and made… $605,000); and starring in the aforementioned post-1997 Tom Berenger film. Granted, "Ride With The Devil," though met with yawns critically and commercially when it came out in the fall of 1999, has benefited from some revisionist appreciation, and now has its own Criterion Collection edition. Of course, "The Curious Case of Benjamin Button" is out on Criterion, too, so it's not necessarily the be-all/end-all marker of quality. It co-starred Jewel. JEWEL. Red flag right there. It also co-starred a phenomenon I like to call Tobey Maguire When He's Not Playing A Creep. Not to be confused with Tobey Maguire When He IS Playing A Creep. The latter Maguire typically quite top-notch, and the reason I'm so looking forward to "Pawn Sacrifice." To wit: "Pleasantville" (that kid is pretty weird, right? I mean, you know, come on), "Fear and Loathing In Las Vegas," fucking "Seabiscuit," "Wonder Boys," "The Ice Storm" all boast great Maguire performances, and he's always approaching them strangely. I think people have forgotten that side of him.
Ulrich's last movie made for theaters until 2009? That would be the horrible baby-napping dramedy "Nobody's Baby", which is basically "Raising Arizona" if "Raising Arizona" had been written by Pauly Shore after a five-day-long meth binge. The reality of its badness actually prevented it from nabbing a theatrical release. After crashing and burning at Sundance in January of 2001, it got nary a nibble from a theatrical distributor, and instead sat on the shelf for a year and a half before an ignominious direct-to-DVD dump. This was clearly the final nail in the coffin for Skeet Ulrich-as-movie-star. He was surrounded by far superior actors left and right on this gem. Gary Oldman co-starred as Ulrich's fellow escaped con, laying the Southerner caricaturing on really, really thick. And the producers of this fine film (there were 13, including Oldman) somehow paid Mary Steenburgen enough to play a woman who lactates whenever a baby is in the same room (this is alluded to in the trailer, but made quite explicit in the film). Sadly, "Nobody's Baby" was so bad, however, that not even Commissioner Gordon or Clara Clayton can save it. Nor could they save their co-star from a fate worse than death: TV MOVIES BEFORE TV MOVIES WERE GOOD.
2. Starring in back-to-back Neve Campbell teen-horror-comedy movies. DIVERSIFY YOUR BONDS, SON.
Just kidding, that was actually the pinnacle of his career. The real #2? Changing his name to "Skeet Ulrich." His birth name is Bryan Ray Trout, so, I mean, I get it. Even still, though… "Skeet Ulrich?" How much glue were you huffing when you made that decision, Bryan? You couldn't just sit on it for a day or something? This leads us to our #1 DUMBEST CAREER CHOICE BY SKEET ULRICH.
Are you ready?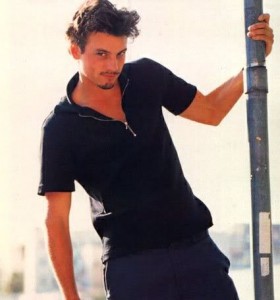 ARE YOU??
1. Changing his name to "Skeet Ulrich." Can't emphasize enough how horrible a decision this was. It had to occupy two slots on this list, because, I mean, what the fuck, Skeet?