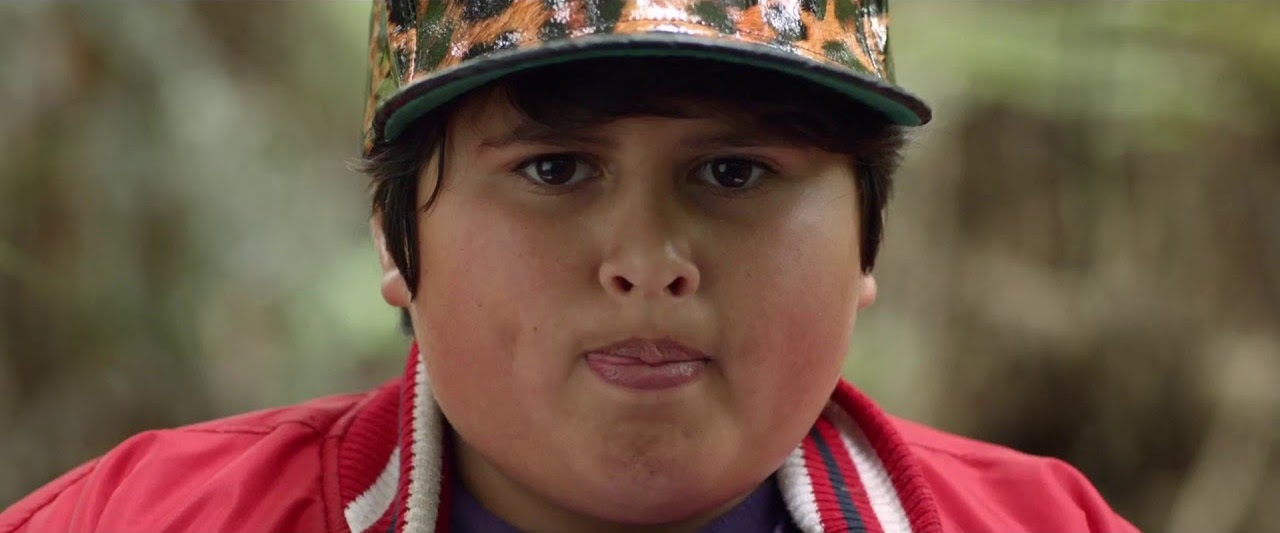 Review, "Hunt for the Wilderpeople" — **** stars (out of ****)
Released June 24th, 2016
Written and Directed by Taika Waititi
Cinematography by Lachlan Milne
Starring Julian Dennison, Sam Neill
Running Time: 101 minutes
Box Office (in limited release): $3.5 million
I'll get the criticism out of the way first: it's about 15 minutes too long and the plot is a bit uneven, sometimes sacrificing narrative flow for artistic flares that don't necessarily lead to anything. That aside, "Hunt for the Wilderpeople" is one of my favorite films of 2016. It's a whimsical comedy that doesn't lose its grounding despite its flirtation with the absurd. I attribute that to Taika Waititi's direction, which has shown a true command of tone and feeling in all his features starting with the small-in-scope "Eagle vs. Shark" and followed up by the hysterical "What We Do In The Shadows." In "Wilderpeople," the Kiwi scales up his efforts and makes the most of New Zealand's natural beauty by fusing his comedic sense with lush, sweeping photography of the New Zealand bush. The visuals are then partnered with a dreamy and quirky synth score from Moniker, yielding a movie that feels epic, while never taking itself too seriously.  It's a very fine line to tow. Waititi has shown himself adept at controlling all the ingredients at his disposal.
In front of the camera, the film joyously presents us with Julian Dennison, a newcomer who plays the film's lead, Ricky Baker.  Ricky is a rap-loving, wannabe-thug teen who has been passed around from one foster home to another before landing in the isolated farm house of loving Aunt Bella and crotchety Uncle Hec (played by Rima Te Wiata and Sam Neill). Uncle Hec and Ricky spend most of the film in the New Zealand wilderness, evading capture from the police and a cartoonishly overzealous social worker. Their relationship anchors the movie, keeping its more absurd elements in check. The repressed old man grudgingly teamed with a precocious child is a well established trope at this point, but Neill and Dennison, with some help from Waititi's super screenplay, cultivate a fresh take on a tired premise. What's unique is the way their growing care for each other percolates naturally throughout, without hitting you over the head with obvious markers or cloying sentimentality.  The pair infuse the depth of their characters' emotions into the off-kilter canvas Waititi has laid out for them. Providing some color and eccentricity to the Quixotic journey our heroes take, Waititi and "Flight of Conchords" star Rhys Darby both make hilarious appearances as a priest and off-the-grid living bushman. So if you're familiar with their sense of humor and enjoy it I can't recommend this movie enough.
"Wilderpeople" provides a wondrous look at humor and tragedy, something not enough films are doing. Waititi has already been scooped up by the Hollywood machine and is currently working on "Thor: Ragnarok." I doubt that'll make the third entry of the "Thor" series a must-see, but let's hope that it's a payday move that will let Waititi get back to the kinds of stories he excels at.