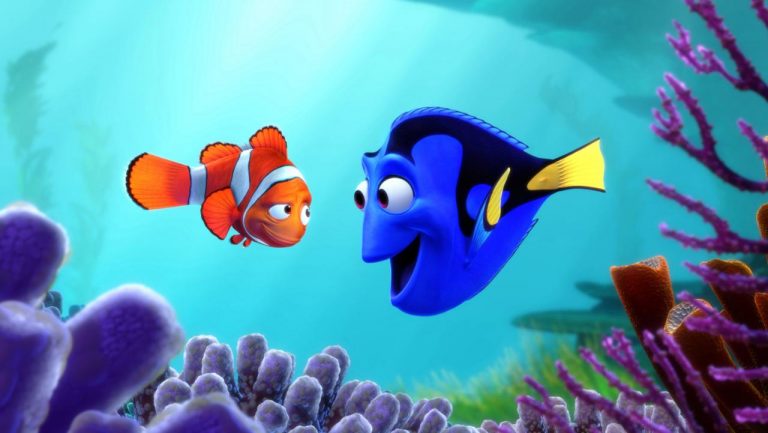 In yet another uninspiring weekend at the movies, yet another sequel with (relatively) underwhelming notices dominated the proceedings. Outside of the staid product unfurling across the nation's multiplexes, though, the country was dealt a wild and surprising weekend. A big Senate vote on four separate gun control reform bills was on the horizon for the start of the next week after the single-bloodiest mass shooting in US history — frustratingly, all four bills (despite input from both sides of the aisle) were rejected today. A bright young star passed away far too soon. The NBA witnessed one of its all-time great surprise Finals comeback stories, in their most-watched broadcast since 1998. Scorching temperatures across the country yielded dangerous wildfires and power outages galore. There was more horrific gun violence all over the country, a lot of it once again concentrated in its deadliest city. and a coke-head won the US Open. Would you see any of those stories in movie form? Damn straight you would. I would too. Can't say the same for this past weekend's top five — comprising three sequels, one video-game adaptation, and one "original" action movie that was apparently as derivative as they come (to its credit though, "Central Intelligence" wasn't officially based on anything else, and is a good old-fashioned star vehicle — as such, I give it more props than any of its competition).
My initial projections can be viewed here.
1. "Finding Dory" (PG, 4,305 theaters) –
My Prediction: #1, $120-$130 million opening weekend, $340 million final
What Went Down: #1, $135.1 million opening weekend
Let the record show that I was pretty fucking close with this puppy (guppy?). Disney-Pixar's surest of sure things, a psychotically-hyped, $200 million sequel to one of the biggest titles in their catalogue, riding 13 years of good will from two generations of kiddie consumers, was destined to succeed this weekend. I thought it was going to hit the $120-$130 million range, right in line with raw number of the tickets flipped for "Toy Story 3," which to that point had the biggest opening weekend of any Pixar flick — adjusted or unadjusted for ticket price inflation. "TS3" grossed $110.3 million during its opening weekend in 2010 — or $120.1 million in contemporary ticket terms. This weekend, the market felt ripe for a good old-fashioned pillaging from the kiddie-animation sect. I felt like a $120-130 million landing was reasonable to expect, but it looks like my projections were a bit above the national estimates. Little did past-me know, I wasn't just predicting that "Finding Dory" would beat out the gross of every prior Pixar movie, I was also pegging it to make as much or more money than the biggest animated opening weekend ever. The owner of that distinction (prior to Sunday, anyway)? Why, the immortal "Shrek The Third," which made $121.6 million. Have you guys ever seen "Shrek The Third?" Amazing, amazing stuff. Monumental moviemaking. Blew minds. Definitely deserved that record.
ANYWAY. "Shrek The Third" no longer possesses said record because "Finding Dory" just trounced it, to the tune of a whopping $135.1 million. This mark was also good for the third-best overall opening weekend of 2016 thus far, trailing just "Captain America: Civil War" ($179.1 million) and "Batman v Superman: Dawn of Justice" ($166.4 million). Okay, fine, if you adjusted the gross, "Shrek The Third" would still hold pole position as far as animated first-weekend earners are concerned, because it would've pulled down $151.7 million in 2016 box office coin. Disney has a smash on their hands, with only Steven Spielberg's July 1st release of "The BFG" adaptation set to challenge it for the attention of the under-12 set (and their legal guardians) any time soon. With kids out of school for the summer, cool air-conditioned movie theaters are an affordable, temperate option for parents to grant themselves the occasional weekday reprieve — it's tough to beat a kids' movie that really hits, because it just feeds off this repeat business. The $400 million mark is very much within reach for Ellen DeGeneres and co.
2. "Central Intelligence" (PG-13, 3,508 theaters) –
My Prediction: #2, $35-38 million opening weekend, $95 million final
What Went Down: #2, $35.5 million
I said this Kevin Hart-Dwayne Johnson buddy cop comedy would make somewhere between $35 million and $38 million… AND IT HIT $35.5 MILLION. I HOPE YOU HAD MONEY DOWN ON THAT.
Averaging a solid $10,130 per precinct, the first movie to make a dick joke out of The Rock's name on its own poster seems poised to have a good summer. It's nice to think that a movie just trading off the names and charisma of its two A-list stars is going to make more money than shitty retreads like "TMNT: Out of the Shadows" and "Warcraft." Does that mean I'm going to watch it? Nah. The $50 million-budgeted buddy cop comedy looks to break the $100 million barrier at domestic turnstiles, making it the 10th such picture of The Rock's career and the sixth of Hart's. Side note for "Breaking Bad" aficionados: Jesse Pinkman costars in this bad boy.
3. "The Conjuring 2" (R, 3,356 theaters) –
My Prediction: #3, $17-20 million second weekend (-52% to -58%), $125 million final
What Went Down: #3, $14.9 million second weekend (-63.2%)
I expected word of mouth to be markedly stronger than it actually was for James Wan's supernatural sequel. Instead, audiences shied away from the continuing adventures of the Warren clan in their second weekend. It dipped 63.2% from last weekend's solid $40 million start, although a lot of that can be chalked up to four-quadrant behemoth "Finding Dory," which swallowed up more of the "Conjuring 2" target audience (young adults ages 18-34) than Wan and Co. had perhaps anticipated. Ominous news for "Conjuring 2" fans: there may be more choppy waters ahead next weekend, as "Independence Day: Resurgence" and the Blake Lively-vs.-sharks flick "The Shallows" both drop. Suddenly, the $115 million I had initially expected it to cruise past is no longer a guaranteed haul. Its current cumulative take stands at $71 million, and if it continues to crumble at this rate (i.e. the rate that unloved spinoff/prequel "Annabelle" collapsed at), it'll be hard pressed to break that magical $100 million threshold.
4. "Now You See Me 2" (PG-13, 3,232 theaters) –
My Prediction: $11-$13 million second weekend (-%42 to -50%), $80 million final
What Went Down: $9.4 million (-58.1%)
"Now You See Me 2," the sort-of-anticipated magician adventure sequel, folded like a deck of cards during its sophomore sojourn, netting just $9.4 million (a 58% drop) for a somewhat-tepid $41.1 million two-week total. I had predicted a 42-50% drop, but I am happy to see that audiences are staying away from yet another tired retread. I was, at least, accurate to predicting within 10% of the drop, and in assuming that "NYSM2" would hold up better than "Warcraft," which eked out a small victory in nabbing the runner-up spot last weekend over "NYSM2." My $80 million final gross projection from last Thursday now feels… quite generous. This thing's going to limp to $70 million tops.
5. "Warcraft" (PG-13, 3,406 theaters) –
My Prediction: $9-10 million second weekend (-58% to -64%), $65 million final
What Went Down: $7.2 million (-70%)
The $160 million computer/video game adaptation collapsed by 70% in its second weekend, a number that puts it in the top 80 all-time for wide-release second weekend drops. Its paltry $38.4 million cumulative take in the States is terrifically tiny. My amended $65 million final prediction after last weekend still feels on target if its grosses level out a bit next weekend. If not, though… This might have trouble making $55 million. Worldwide, though, "Warcraft" is still obliterating theaters. It's made $378.4 million thus far after grossing another $41 million abroad last weekend, and should definitely hit the $450 million mark. You'd have to assume Universal churns out a sequel, although it'll be interesting to see if they make any adjustments to address U.S. audiences' muted reception of round one.