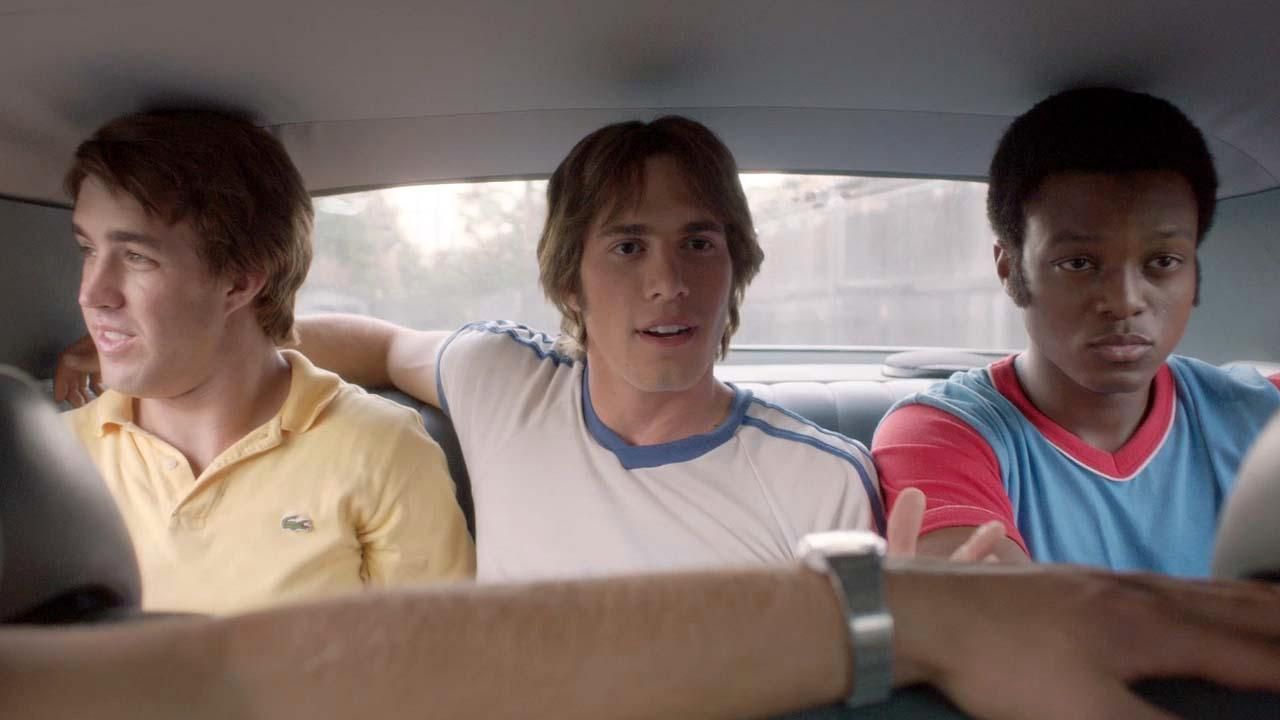 Amid the overwhelming political and social stress that dominated 2016, the films that stood out were the ones that revealed the warmer and brighter side of human nature and individuality. "Moonlight" had a compassion for its characters rarely portrayed so lovingly on screen. "Paterson" expressed a genuine interest in individuals and appreciating everybody's particular story. "La La Land," a surprise hit, allowed audiences to escape to a colorful world of song and dance. On the other hand, darker films like "Manchester by the Sea" and "Arrival", which dealt with themes of grief and anguish, did so with undertones of hope and love.
It should be noted that 8 of the 10 films that cracked the top 10 films in my list were original screenplays, continuing last year's theme of original stories getting my preferential treatment.
39. "Ghostbusters" – A lot had to come together for this remake to work. Unfortunately, it didn't. It ultimately fell flat and was a totally uninspired waste of talent.
38. "The Girl on the Train" – I can see how the book might have been a good read but "The Girl on the Train," the movie, is a mess of bad directing and worse editing.
37. "The Secret Life of Pets" – "Toy Story" with pets but you don't care about any of the characters or their mission. I don't even remember what it was.
36. "Keanu" – Coming from a fan of Key & Peele, this should have been a sketch. A cute cat did not save this repetitive, forgettable action comedy, although it did have its moments. One particular cameo, though, is a contender for scene of the year.
35. "Miss Sloane" – If you're not Aaron Sorkin, don't try to write Sorkin dialogue. The dialogue in "Miss Sloane" is insufferable at moments but it's ultimately a fairly satisfying political thriller.
34. "Batman V Superman: Dawn of Justice" – Anybody who grew up with these characters will have a hard time admitting there wasn't something thrilling about watching the ultimate superheroes square off. What killed this film was an overabundance of self-seriousness and bad CGI in the third act.
33. "Sully" – This film really has to reach for a dramatic hook and you can feel the run time being stretched toward the end. That being said, Hanks was good and the movie was competent overall. This might be Eastwood's last decent film.
32. "Krisha" – There's a real horror vibe going on in this family drama. It's an inspired directorial debut that ends up working pretty well for most of the run time but the inevitable downward spiral of the main character had me rolling my eyes a bit.
31. "Mike and Dave Need Wedding Dates" – "Mike and Dave" is just a retread of "Wedding Crashers". It certainly doesn't break any new ground but it isn't afraid to drift into the absurd and some lesser-known comedians with smaller roles provide several laugh-out-loud moments.
30. "Finding Dory" – There's nothing particularly bad about "Finding Dory," but there's nothing particularly good about it, either. We've been there and done that.
29. "Sing Street"
28. "Zootopia"
27. "De Palma"
26. "Midnight Special"
25. "Kubo and the Two Strings"
24. "10 Cloverfield Lane"
23. "Hail, Caesar"
22. "Doctor Strange"
21. "La La Land"
20. "Nocturnal Animals"
19. "The Neon Demon"
18. "Captain Fantastic"
17. "Captain America: Civil War"
16. "Rogue One: A Star Wars Story"
15. "Lion"
14. "Moana"
13. "Deadpool"
12. "Toni Erdmann"
11. "Silence"
10. "The Lobster" – "The Lobster" would get points just for its absurd premise (Colin Farrell has 30 days to fall in love at a resort, and if he doesn't, he will be turned into a lobster), but the consistently deadpan tone of it is what makes it one of the best and most unique films of the year. The logistical questions you might have don't matter because you're so caught up in the agonizingly awkward dynamics of the characters.
9. "Arrival" – "Arrival" was the closest thing we had to hard sci-fi this year. It takes you in a direction you don't expect and the result is a thought provoking meditation on love, loss and grief.
8. "Green Room" – The violence and grit are palpable in "Green Room." Punk rock is more than a plot device in this film (one of Anton Yelchin's last); it's the aesthetic it lives by.
7. "The Fits" – "The Fits" captures growing up so well. The metaphors are not subtle here but they don't need to be because they're so beautifully portrayed.
6. "The Witch" – "The Witch" transports you to a time and place you've likely never seen depicted so specifically. A ridiculous amount of research went into crafting this world and when you finally think you understand it, you're sideswiped and you'll likely walk away feeling either extremely uncomfortable or strangely vindicated.
5. "The Nice Guys" – Blending LA noir and physical comedy is not an easy task, but writer/director Shane Black (of "Lethal Weapon" and "Kiss Kiss Bang Bang" fame) has showed us twice now that when it's done right, it can be extremely satisfying and a great time.
4. "Moonlight" – Not enough can be said about "Moonlight." The Best Picture Oscar winner is the most important film of the year because of the compassion director Barry Jenkins shines on its characters. Everybody should see it.
3. "Manchester by the Sea" – In all its grief and despair, there's a lightness and a subtle comedic undertone here that articulates hope.
2. "Paterson" – In its quiet mundaneness, an appreciation for life and individuals shines through. When a film makes you want to be a better person, you know there's something special about it.
1. "Everybody Wants Some!!" – If you're looking for a cinematic antidote to counteract these depressing times, don't look to "La La Land," look here. If you can stick with these characters for long enough to realize they're not as obnoxious as they come off initially, you'll discover a charming, unpredictably wise and painfully nostalgic film.