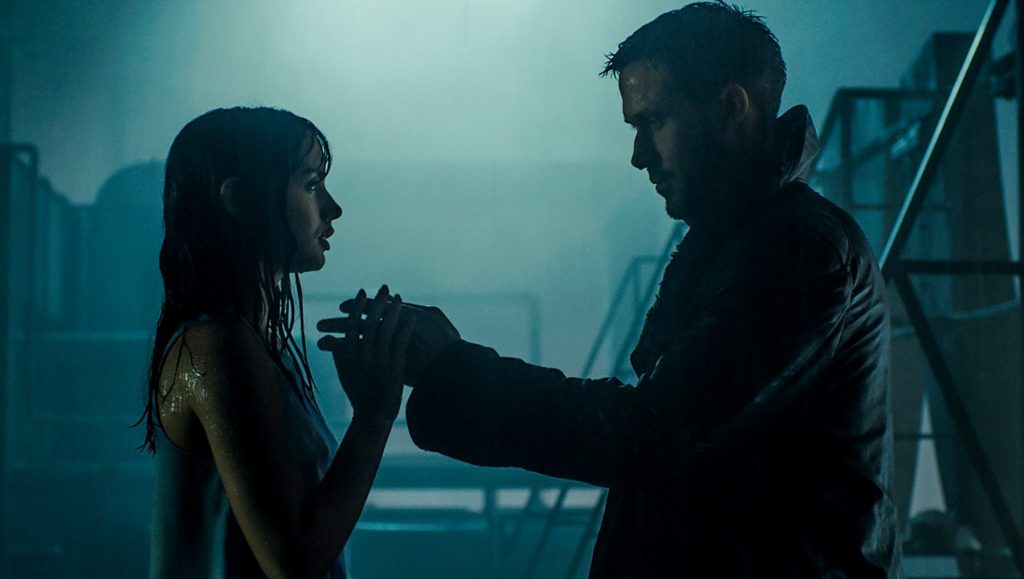 Editor's Note: For 2017 Best-of lists, Filmcore contributors must have seen at least 35 movies in 2017.
2017 was a year packed with both pleasant franchise surprises and unique original content. I wouldn't claim some of these to be "the best," but they were standouts to me, and I do recommend them all for different reasons.
1. "Blade Runner 2049"
Science fiction that feels sexy. "Blade Runner 2049" justifies every cent of its impressive budget with an even more impressive set design. With a career-changing performance by David Michael Bautista, Blade Runner knows the value of subtleties.
2. "Get Out"
Go see it. Period.
3. "The Disaster Artist"
A movie about a movie starring director and oscar-winner James Franco. Though the movie it's based on, The Room, may have been the inspiration, The Disaster Artist is a comedic masterpiece in its own right. Finally granting James Franco the Academy Award he deserves.
4. "The Fate of The Furious"
Haters gonna hate. But I still love "Fast 8." Yes, it's loud, unrealistic, and maybe 20 minutes too long, but so was "Titanic" and that won all kinds of awards. Judgments aside, "The Fast and The Furious" series is a far cry from its inception and now touts one of the only action blockbusters of the year to pass the Bechdel test. Yes, it still has a long way to go with LGBTQ representation, but what other action movies can say that they had female coders going head to head in the climax? With two more movies to go (plus a spinoff or two), "The Fast and The Furious" franchise still has a lot of road to cover.
5. "Logan"
In an alternate dimension where comic book movies have substance and R ratings, "Logan" was born. Functioning as both a farewell to Hugh Jackman as Wolverine and a swan song for the original "X-Men" series, "Logan" offers us a gritty look into a post-mutant world. Though it has plenty of nods to "X-Men" films prior, "Logan" has enough meat to stand on its own.
6. "Loving Vincent"
Beautiful and moving, "Loving Vincent" tells the story of famed one-eared painter Vincent Van Gogh through the eyes of acquaintances in his life. With each frame painted by hand, this film pushes the art of animation to its limit.
7. "I, Tonya"
"Tonya was totally American." This line from the movie easily sums up what Tonya Harding and her Craig Gillespie-helmed, Margot Robbie-starring bio pic itself represented. Harding, the disgraced ex-skater, represented the hypocrisy in the standards that America held for itself and could never live up to, not without getting its hands dirty anyway.
8. "Call Me By Your Name"
A movie that feels like it was made 20 years ago — and takes place 34 years before its 2017 release — but based on its subject matter could only have been created in present day. We follow the rise and fall of one of cinema's most heartbreaking summer flings.
9. "The Shape of Water"
Though not his best film, 2017 Best Picture winner "The Shape of Water" landed helmer Guillermo Del Toro the Best Director Academy Award that he was owed for "Pan's Labyrinth." After a mute janitor discovers the fishy secret that her lab has been hiding, an intriguing inter-species romance develops. Worth a peep.
10. "Wonder Woman"
Finally, finally, finally, DC listened and gave us the female-focused movie that we asked for. Though many were skeptical about Gal Gadot's casting, she wore the "W" well and lived up to the score Hans Zimmer created for her. Let's not talk about "Wonder Woman"'s technical follow-up, "The Justice League."
11. "Spider-Man: Homecoming"
After five half-hearted feature length attempts, they finally get our friendly neighborhood hero right. Played by Tom Holland and directed by Jon Watts of The Onion News Network, this franchise was given the fresh injection that it needed after Andrew Garfield sucked the life out of the role.
12. "England Is Mine"
"England Is Mine" documents Morrissey before he becomes Morrissey. Set in 1970's Manchester, don't expect this to be a quirky rundown of The Smiths' history. Rather, this film is a window into the events that shaped one of rock and roll's moodiest figures.
13. "Shot Caller"
You'll never look at Jamie Lannister the same way again. Nikolaj Coster-Waldau plays an executive turned gang leader in this movie that examines the effects of incarceration on everyday people.