Writer/director Miranda July's singularly strange dramedy "Kajillionaire" tells the tale of a tandem of sociopathic con artists, Robert and Theresa Dyne (Richard Jenkins and Debra Winger), and their sheltered/brainwashed daughter Old Dolio Dyne (Evan Rachel Wood). The family's short-sighted grifting gets a jolt when their world is uprooted by lonely, free-spirited eyewear saleswoman Melanie Whitacre (Gina Rodriguez). Filmcore critics Armani Barron and Alex Kirschenbaum weigh in with a new Critical Exchangecore.
AK: This was a delightfully uncomfortable watch. I watched it in pieces, cringing throughout (albeit, as motivated by the effectively scripted cringe-inducing awkwardness of our leads' interactions with the outside world and each other). It was a tough hang but very interesting in its weirdness.
Once we realize that Old Dolio's terrifyingly heartless grifter parents are a bit savvier than they had let on, but were determined to scam everyone out of their lives — including their daughter, their inherent cruelty becomes borderline unbearable. The film's final act serves as a rollercoaster of emotion. It is objectively well-done and will probably be a much easier second watch, but it was a brutal grind the first time. I had to pause it a whole heck of a lot. Which points to how solid its storytelling is.
AB: I've been a fan of Miranda July since I saw "You, Me, and Everyone We Know" in high school, so when I  found out that "Kajillionare" was dropping mid-pandemic I basically counted down the days until its Amazon release and I honestly felt like it didn't disappoint.
In our hyper-capitalist society, we are taught that you only get ahead through hard work or exploitation. The latter ultimately always proves to be more effective. Though highly dramatized, "Kajillionaire" is a reflection of that ideology, seen through the eyes of some of its most devout followers.
All hail the mighty dollar.
I think what will cause most people to be reactive to this is that the film's mentality is shown between the dynamic of Old Dolio and her parents. Their parenting is transactional. Old Dolio is only there to be another gear in their con machine. I find this portrayal, though exaggerated, to be fairly honest. Do parents not consider their children "investments" anyway?  Is not having a child narcissistic in nature?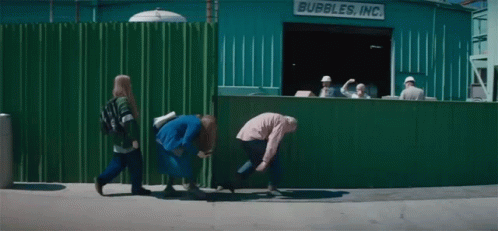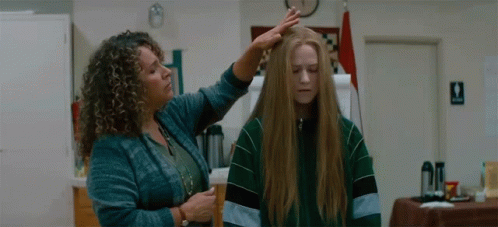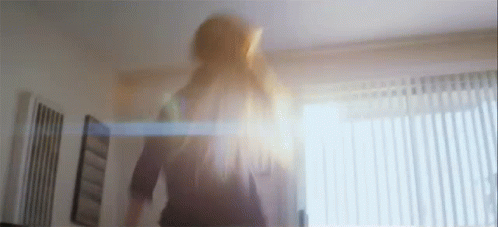 AK: Damn that is DARK. I love it. Certainly, children are investments. In that sense they are, I concede transactional, but one would hope most parents also are genuinely rooting for their kids as they navigate life, and don't see them as assets to one day be exploited and/or flipped. The fact that the Dynes can feel more connected to a virtual stranger than their own daughter ultimately becomes the core heartbreak of their relationship with Old Dolio.
That the family is so transparently dishonest in striving to pull their weird asocial scams does not make their deceptions any more hard to take in the moment, as we watch the victims of these obvious crimes or their perpetuating manipulation of the deeply scarred Old Dolio (named as the result of a get-rich-quick agreement with a dying crazy man because of course, she was).
I've never seen any other Miranda July movie, but that is subject to change after this deeply immersive and strange exploration of fringe LA weirdos.
AB: I think the antithesis of this is shown later in the film when they visit one of Melanie's older customers. Essentially they go to this old man's house to rob him and instead find him on his death bed. He willingly allows them to take whatever they want, as long as they stay for a while and pretend they live there. Through this performance, they highlight the lack of familial normalcy within their own lives AND the more honest truth that it's not what you have, but who you have with you. A full life is empty if it's just full of things and not people.
Speaking to the fringe LA vibes, the film really captures that grime-drenched-in-sunlight feel. The shooting style overall is pretty on-brand for July. Cinematographer Sebastian Winterø's expert camerawork really shines here too. He and July are able to transfer that natural glow even in moments that are just lit by fluorescent light.
Overall I felt like "Kajillionare" was heartfelt with multi-dimensional performances from all of the cast members. We may not have parents as extreme as the Dynes, but we can all certainly relate to being let down and disappointed by them in some way. The important thing to take away from Old Dolio's extreme experience with disappointing parents is finding the strength to face that trauma head-on, and learning how to heal from it.