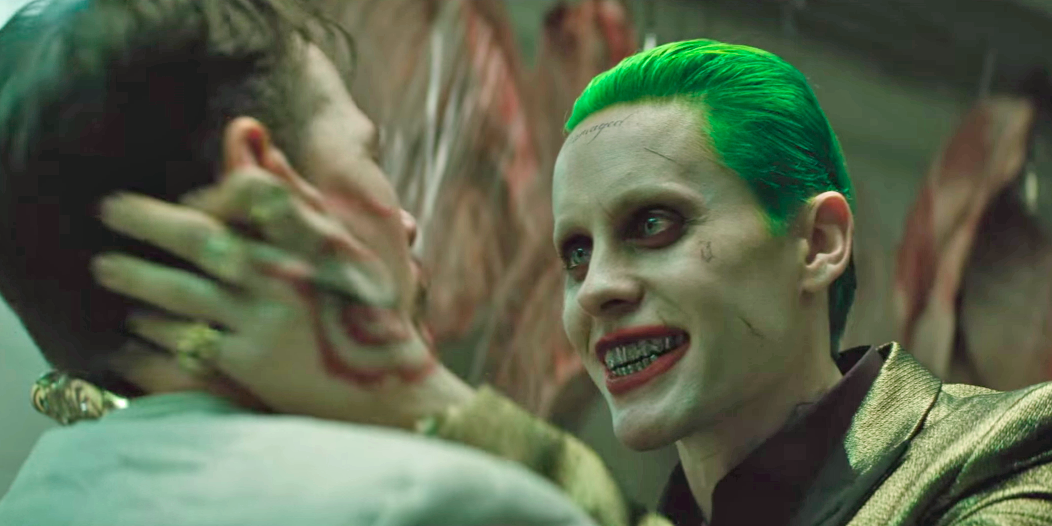 As probably (or… definitely?) the worst summer in cinematic history comes to a close, crowds shrugged their shoulders at local movie theaters en masse this weekend, resisting the lure of three new wide releases and opting for return visits to last weekend's top two grossers. For the record: the official industry-sanctioned "end of summer" is Labor Day Weekend — and the start, for posterity, is now the first weekend in May. But things traditionally begin to slow down in mid-August as students start returning to their classrooms, and families start curtailing their summer leisure time.
1. "Suicide Squad" (PG-13, 3,924 theaters) –
My Prediction: #1, $20 million (-54%) third weekend, $300 million final
What Actually Went Down: #2, $20.9 million (-52.1%) third weekend weekend
I was incredibly in-line with how "Suicide Squad" wound up finishing monetarily last weekend. It made $20.9 million (a 52.1% fall), just a fraction more than the $20 million I was prognosticating. Where I actually did falter was in diagnosing how its freshman competition would fare. By the end of Sunday, the $175 million DC hit had brought in $262.4 million domestically and $575.4 million worldwide. It will have no trouble jetting to $300 million+ stateside by the end of its run, although it will very possibly fall short of the $330.6 million U.S. take — and the $872.7 million worldwide cumulative sum — of DCEU stablemate "Batman v Superman: Dawn of Justice." That $872.7 million, keep in mind, was kind of hilariously deemed a disappointment by the press. WB's financial hopes for "Suicide Squad" were never at "Batman v Superman" levels, so even if it takes in $750 million, it may still be considered a relative success. Outside of cameos from Batman (Ben Affleck) and The Joker (Jared Leto), "Squad" had nothing in the stratosphere of Batman or Superman's brand name recognition ratcheting up expectation levels. Batman was barely mentioned in any of the movie's ubiquitous advertising (because, well, he's barely in the movie) — to be fair, Leto's Joker, who had maybe 6 more minutes of screen time than Affleck's Batman, was all over the "Squad" promo campaign. Keep in mind, too, that the price tag on "Squad" was $75 million less than it was on "Batman." Anyway, I would not expect "Squad" to rule the roost again for a fourth consecutive weekend, since the Fede Alvarez's new chiller "Don't Breathe," staring Stephen Lang as a homicidal blind guy battling home invaders, opens wide this Friday.
2. "Sausage Party" (R, 3,103 theaters) –
My Prediction: #3, $17 million (-50%) second weekend, $105 million final
What Actually Went Down: #2, $15.5 million (-54.8%) second weekend
So "Sausage Party" actually held up a little worse than I had been expecting (though I was pretty much in range), but also finished a spot higher in the national box office rankings than I expected, dipping by 54.8% to a $15.5 sophomore frame. Touche, Rogen. By Sunday, "Sausage" had been sampled by $65.5 million's worth of North American audiences. It's still got a decent shot at hitting a $100 million final gross, and at the very least should clear $90 million here when all is said and done. Not bad for a little $19 million food-fuck fest.
3. "War Dogs" (R, 3,258 theaters) –
My Prediction: #1, $22 million opening weekend, $75 million final
What Actually Went Down: #3, $14.7 million opening weekend
I was bullish on "Dogs" last week, guessing the R-rated arms dealer comedy would finish at the top of the weekend's box office heap, and enjoy a nice little run in the weeks ahead. Instead of finishing with $22 million, "War Dogs" opened to a much more scant $14.7 million. The bad news of that middling gross was only compounded by an ominous B Cinemascore, which probably spells choppy waters for this puppy as it struggles for longevity.
4. "Kubo and the Two Strings" (PG, 3,260 theaters) –
My Prediction: #3, $16 million opening weekend, $60 million final
What Actually Went Down: #4, $12.6 million opening weekend
Laika's latest saw its poorest debut gross this weekend, making just $12.6 million despite glowing reviews, a bit less than my $16 million prediction. On the plus side, the people who did make it to theaters for "Kubo" this weekend loved it, awarding the stop-motion samurai saga an A Cinemascore. Once again, original stop-motion animated content continues to struggle, while ugly-looking dreck like "Angry Birds" continues to thrive. THIS SADDENS ME.
5. "Pete's Dragon" (PG, 3,702 theaters) –
My Prediction: #5, $13 million (-40%) second weekend, $80 million final
What Actually Went Down: #5, $11.3 million (-47.2%) second weekend
Another well-reviewed kiddie featured that premiered to great reviews and muted family audience interest, "Pete's Dragon" fell by 47.2% this weekend to an $11.3 million take, beneath the more respectable 40% dip to $13 million that I had imagined for it. GOOD, say I. STOP GIVING US REMAKES THAT WE NEVER WANTED. The $65 million boy-and-his-dragon tale (tail?) had made $42.9 million by its 10th day in theaters, and looks to have a tough road to profitability ahead after all.
Speaking of stupid remakes, the hilariously ill-advised "Ben Hur" remake flopped this weekend. It made $11.2 million dollars. I pegged it for hitting $10-12 million so… I HOPE YOU GUYS MADE SOME PROP BETS ON FRIDAY. You're welcome. The reviled reboot was rolled out into 3,084 theaters and designed to target religious audiences (who can be similarly, ahem, devout as moviegoers when they're passionate about a project), boasting an obscene reported production budget of $100 million. Let's hope whatever stupid studio exec green-lit this turkey has been properly shit-canned. The people have spoken, Hollywood studios. And they're not going to see your "Flatliners" remake, either.