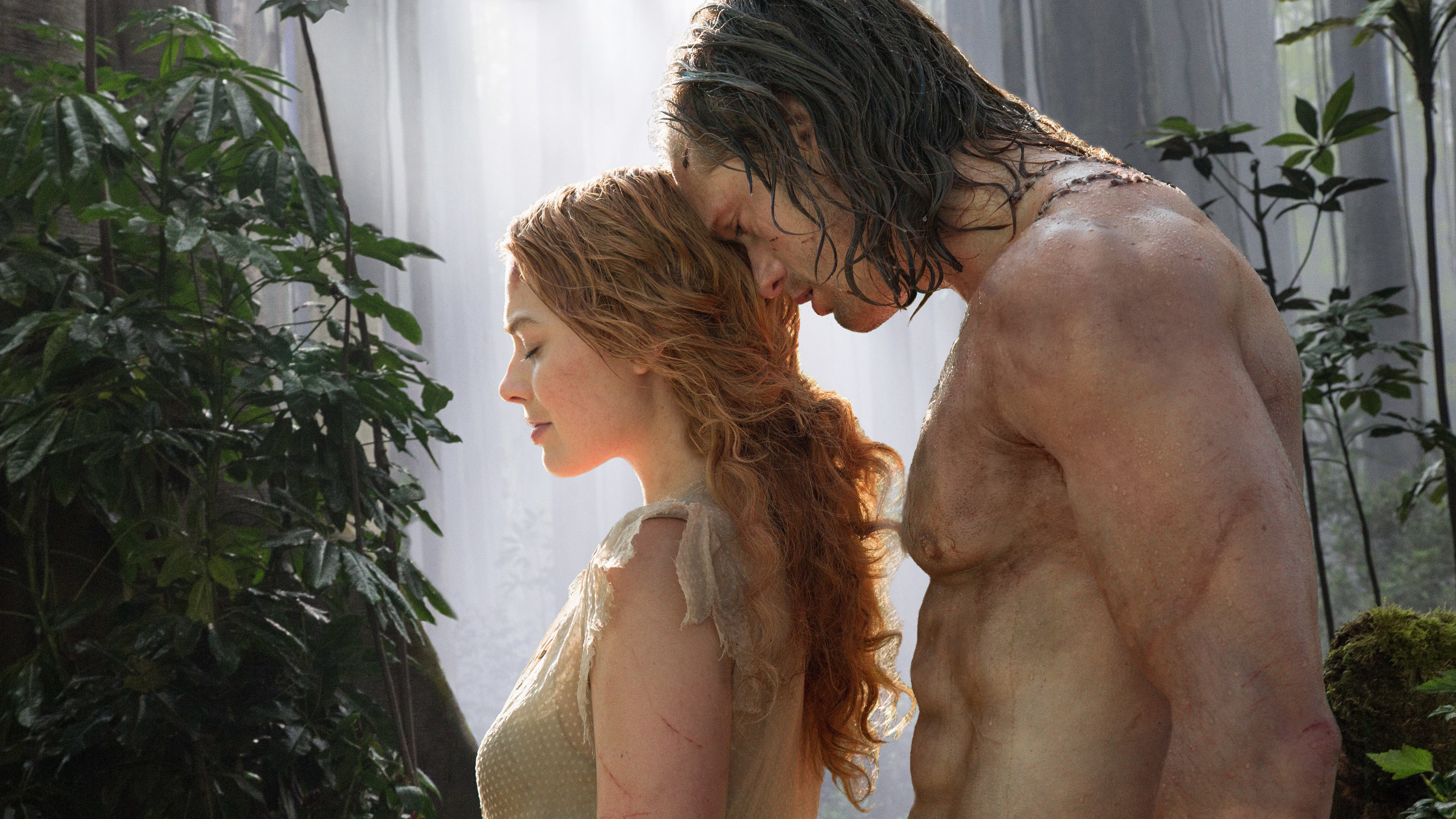 Your trusted Filmcore Box Office Listcore Prognosticator was off the clock on Thursday, so you didn't get your standard dose of pre-weekend predictions. For that, I do apologize, but I was on vacation in Chicago having a great time, and I frankly couldn't be bothered. Roughly, I pegged "Finding Dory" to have a great hold, "The Legend of Tarzan" to tank, "The Purge: Election Year" to have a nice top-heavy opener followed by plummets in its second and third weekends, and "The BFG" to have a respectable showing around the level of "The Purge," with great holds ahead for Steven Spielberg's Roald Dahl adaptation, rocking the best reviews of the new crop. This would have been my spottiest weekend yet, as far as accuracy goes. Because it was a holiday weekend, we'll go over both the four-day and three-day tallies here.
Actual Domestic Top 5:
1. "Finding Dory" (PG, 4,305 theaters) –
What Went Down (Four-Day): #1, $51.4 million (-29.5%)
What Went Down (Three-Day): #1, $41.8 million (-42.7%)
"Dory" is holding up better than I was expecting. With a $381.8 million three-weekend stateside take, it's going to obliterate the $400 million and $450 million marks in no time at all, making it the biggest animated film (unadjusted) of all time domestically. The $500 million threshold is now firmly in its crosshairs, too. We'll have to see in the weeks ahead. The biggest animated flick of all time, for posterity, was the first: Disney's "Snow White and the Seven Dwarfs" in 1937, which has been re-released several times, would have cumulatively amassed $935.2 million in domestic box office dollars today. "Dory" has an outside shot at cracking the top 10, but to do that, it'd have to knock out "Bambi," which is rocking a $546.6 adjusted domestic take. The original "Finding Nemo" would have accrued $528.4 million if released today, and surpassing that is seriously in play for its successor.
2. "The Legend of Tarzan" (PG-13, 3,561 theaters) —
What Went Down (Four-Day): #2, $46.6 million
What Went Down (Three-Day): #2, $38.5 million
I can't believe people saw this movie. Did no one watch the trailer? Sure, you've got some grade-A Skarsgaard beefcake for the ladies, and the hottest woman in the world, Margot Robbie, for the guys, but, I mean.. THOSE HILARIOUS FAKE MONKEYS. THAT SHAMELESS CHRISTOPH WALTZ MUGGING. THAT AWFUL LIGHTING. Miserable reviews along with awful previews should have doomed this thing, instead, alluring billboards lured the horny 18-to-49 year-old female demographic to theaters in droves. It's still going to be an uphill climb for the $180 million-budgeted "Tarzan" reboot to recoup its price tag at domestic box offices, but as an effects-driven action romance with a known brand, it should do well abroad.
3. "The Purge: Election Year" (R, 2,796 theaters) –
What Went Down (Four-Day): #3, $36.1 million opening weekend
What Went Down (Three-Day): #3, $31.5 million opening weekend
All you need to do is change one letter for this latest "Purge" sequel to become its own the porn parody. And I'm sure that's coming (get it? You get it). The $10 million-budgeted (!) "Election Year" posted the best per-theater numbers of any release in the top 10, at a great $11,271. The first "Purge," starring Ethan Hawke and Lena Headley, dropped in June 2013. It nosedived in its second weekend by 75.4% after posting a similar opening, of $34.1 million. Its follow-up didn't fare much better, dropping 64.5% from a $29.8 million start. Look for "Election Day" to fall of almost as quickly, in the 65% range, for weekend deux, as the holiday attendance may have pumped up its three-day numbers in the first place from what they otherwise would have been on a non-holiday weekend.
4. "The BFG" (PG, 3,357 theaters) –
What Went Down (Four-Day): #4, $22.7 million opening weekend
What Went Down (Three-Day): #4, $18.8 million opening weekend
Poor Steven Spielberg could be staring at one of his all-time biggest flops. The man who ruled the box office with an iron fist as a director for three decades has dealt with more erratic success over the last 12 years, ever since his esoteric rom-com meditation "The Terminal" (pretty solid movie, definitely worth checking out) landed softer than expected in the summer of 2004. Spielberg continues to rake in serious cash as a producer — "Jurassic World," those painful "Transformers" movies, etc. It's not as if his bank account is hurting. Still, Hollywood has taken notice that the maestro "maximilist" (Variety's term for his four-quadrant popcorn fare) may have lost his golden touch as a helmer. The soft opening for the $140 million-budgeted "BFG" is surprising, especially over a kid-friendly holiday weekend. "Finding Dory" seems to have cornered the market on kiddie fare for now, we'll have to see if "BFG" can post good holds in the weeks ahead. My thought is it will, but even if it were to take in five times its initial gross (which would be quite a stellar showing for anything opening in 3K+ theaters), it would miss the $100 million mark domestically.
5. "Independence Day: Resurgence" (PG-13, 4,091) —
What Went Down (Four-Day): #5, $21.7 second weekend (-47.2%)
What Went Down (Three-Day): #5, $16.7 million second weekend (-59.3%)
"ID4-2" is collapsing as quickly as I was expecting. By next weekend, "Central Intelligence" will lap it on the charts, despite being a week older and playing in nearly a thousand fewer theaters (currently, the disparity is 4,091 theaters for "Resurgence" and 3,166 for "Central Intelligence"). "Intelligence" dipped just 15.2% in its four-day holiday take from last weekend's three-day gross, for a $15.4 million showing. "Resurgence" boasts a massive budget of $165 million, and its $77.8 take must be a discouraging two-week sum for Fox's shareholders. The Fresh Prince-free alien epic should still limp past the $100 million mark, but just barely. But never fear: it has taken in $266.5 and counting internationally. The number is disappointing, but not wholly disastrous, it has an outside shot at pulling in $400 million worldwide before all is said and done, but it's more likely that "Resurgence" wraps up closer to $350 million. This may spell doom for its planned follow-up. Thank goodness for that.