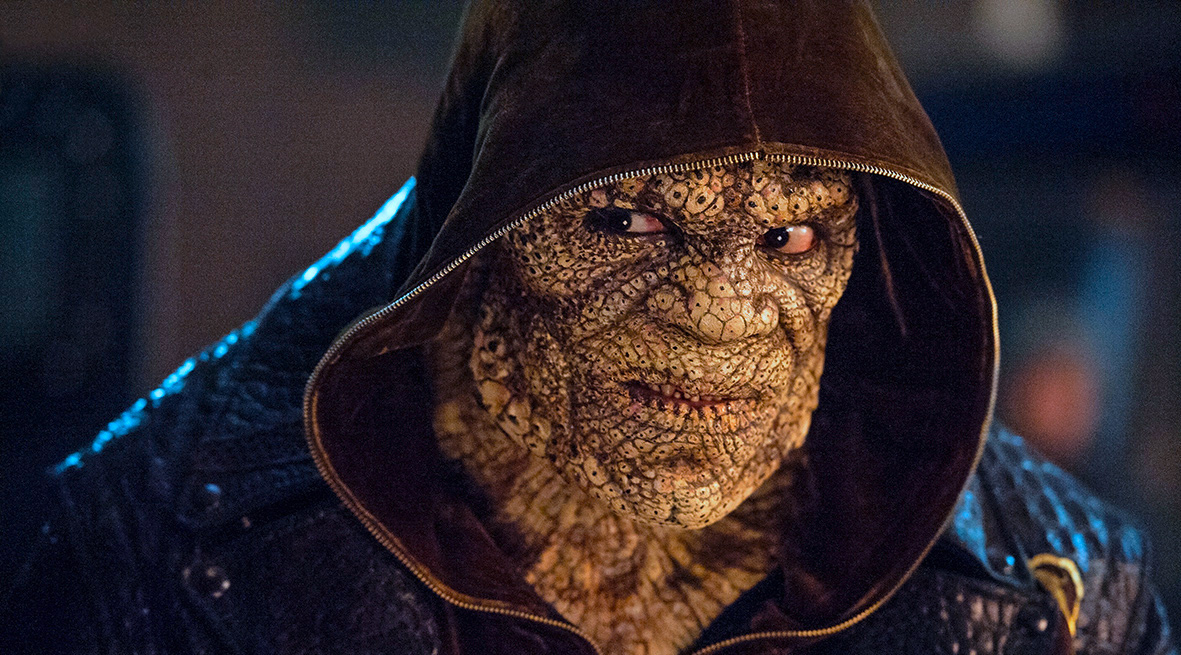 So I was pretty damn close, wasn't I? Let's break last weekend's box office down.
1. "Suicide Squad" (PG-13, 4,255 theaters) –
My Prediction: #1, $130 million first weekend, $280 million final
What Actually Went Down: #1, $133.7 million first weekend
Its messy birth was the first sign of trouble; negative advance buzz from a wave of bad-to-awful reviews was the second. In the end, "Suicide Squad" had a terrific opening day (making $65.3 million in Friday grosses, although that figure includes Thursday night preview screenings — as all big blockbuster first-day reporting does nowadays) and suffered a massive Saturday drop, the result of severe audience disdain. I actually thought it was mediocre, but that it overcame an awful, awful story by the sheer force of its leads' personality to get there. For more of Filmcore's thoughts on the flick, check out an epic critical exchange between me, Armani Barron and TJ Morrison here. Jared Leto's Joker has not been received well, which could spell trouble for his level of involvement in future DC Extended Universe installments. I personally kind of enjoyed Leto's take on the Joker, depicting him as a preening new-school gangster, although I could have done without that weird slow-motion laugh. The $175 million-budgeted movie had itself a weekend, as it also made $133.3 in foreign ticket sales, for a first-weekend worldwide take of $267.4 million. By comparison, last weekend's day-and-date worldwide rookie release, "Jason Bourne" (also rated a family-friendly PG-13), took in $109.3 million worldwide. And THAT was considered pretty decent for a franchise pic. No matter what happens in the weeks ahead, "Suicide Squad" should pull in $250-300 million stateside pretty handily, and looks to have smooth sailing in international waters during the weeks ahead, too. Will it hit the magical $1 billion mark that has thus far evaded the other three DCEU flicks. "The Dark Knight Rises," Christopher Nolan's terrible third entry in his Batman trilogy, doesn't count in the DCEU; but it marks the only time to date that a WB/DC title has hit that number. It brought in $1.08 billion dollars in 2012.
2. "Jason Bourne" (PG-13, 4,039 theaters) –
My Prediction: #2, $25 million (-58%) second weekend, $150 million final
What Actually Went Down: #2, $22.4 million (-62.2%) second weekend
"Star Trek" dipped 58% to a $24.8 million weekend, after opening within a couple hundred grand of the number "Jason Bourne" would post a week later. "Jason Bourne" fell a smidge more, declining by 62% to $22.4 million during its sophomore frame. This gives the Greengrass-Damon-Lundlum reunion vehicle $103.1 million domestically to date, to go along with $91 million internationally. So the fifth Jason Bourne film now has amassed $194.1 million as of this writing, and should have no problem hitting $350 million. Which would be, all things considered, a massive disappointment. The $120 million-budgeted flick won't have trouble recouping its production budget stateside, but it's not going to get much higher. And you've got to think this will be a big disappointment for Universal, which was probably hoping to clear at least $500 million worldwide. Will it still be the second-biggest Bourne movie worldwide ever? Sure. But one would have expected absence to make the international heart grow fonder, and that has not been the case. Nine years ago, "The Bourne Ultimatum" made $442.8 million worldwide. it would have safely cleared the half-billion dollar threshold in today's dollars. Anyway, as a hater of unnecessary sequels, this is nice news to me.
3. "Bad Moms" (R, 3,215 theaters) –
My Prediction: #3, $14 million (-41%) second weekend, $85 million final
What Actually Went Down: #3, $14 million (-41.2%) second weekend
RIGHT ON THE MONEY. BAM. "Bad Moms" has made $50.9 million in two weeks on just a $20 million budget, so it's already a hit by Hollywood standards. It's falling harder than last summer's "Trainwreck" or "Spy," similarly raunchy flicks starring and targeting adult women. My $85 million prediction for its final haul is starting to look a little optimistic.
4. "The Secret Life of Pets" (PG, 3,413 theaters) –
My Prediction: #4, $11 million (-41%) fifth weekend, $350 million final
What Actually Went Down: #4, $11.5 million (-39.2%) fifth weekend
"Pets" just keeps on chugging. Just like I predicted, it outpaced "Star Trek Beyond" with a nice hold (the actual hold was 39.2%, my prediction had been 41%), and damn it, the thing is going to hit $350 million in the US (it has banked $319.5 million thus far). It will be the summer's biggest hit not named "Finding Dory" when all is said and done.
5. "Star Trek Beyond" (PG-13, 3,263 theaters) –
My Prediction: #5, $10.5 million (-55%) third weekend, $160 million final
What Actually Went Down: #5, $10 million (-59.5%) third weekend
I thought Barry Sonnenfeld's latest would be a.. cat-astrophe (sorry). AND IT WAS. I thought it'd pull in $9 million from 2,264 theaters this weekend and just miss the top 5 finishers at the box office. While it did hit #6, it made just $6.2 million during its debut weekend, for a pretty-bad $2,761 per-theater average. "Star Trek Beyond" fell by just about as much as I thought it would, and after bringing in $127.7 million after three weeks following consecutive precipitous falls, the thing is going to settle in right around a $160 million domestic finish when the dust clears (like I predicted heading into last weekend), which would be… quite bad (the last "Trek" movie made $228.8 million stateside).