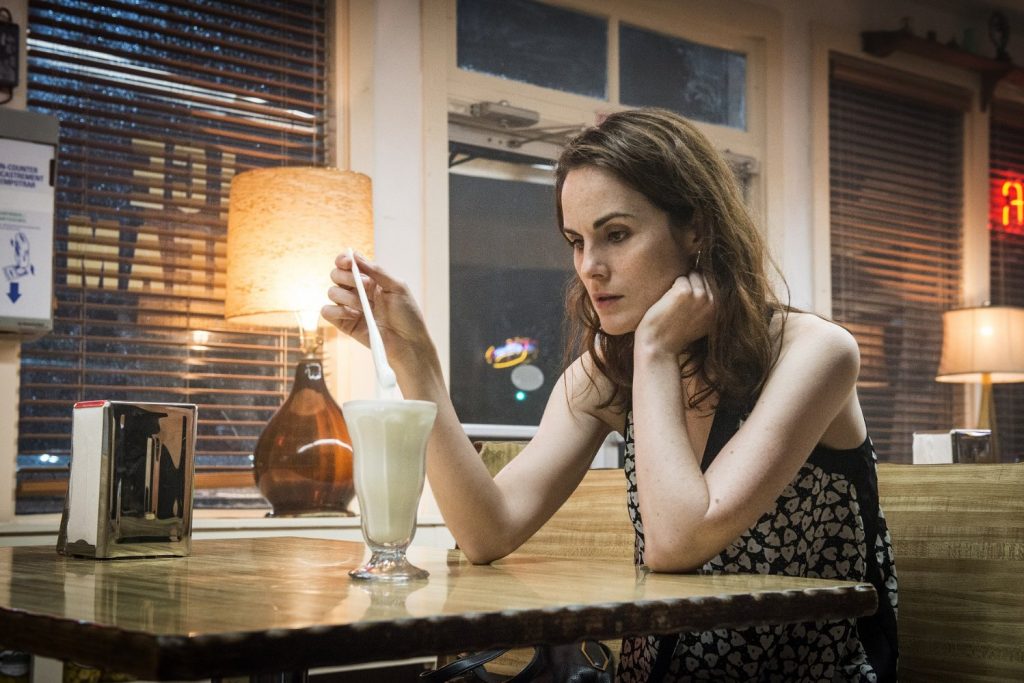 It's that time of year again. The glow of the holidays has passed, but your yearning for cuddling entertainment still rages on like your conservative uncle.  Fear not. There's no need to re-watch "Friends" this Festivus season. Instead, here are 10 of the most underrated shows currently on TV, Hulu, Netflix, and/or the illegal streaming service of your choice (jk, we don't condone that).
"Good Behavior" (2016 – Present, TNT)

In the golden age of dragons, humans who are actually robots who actually think they're human, and fictional popstars it can be hard for romantic dramas to cut through the noise. But while everyone is trying to be the next "Game of West Empire," "Good Behavior" delivers enough gimmick-free suspense and intrigue to keep viewers engaged from week to week. Based on the Letty Dobesh books, Michelle Dockery plays drug addict con woman Letty Raines. After being released from prison, she meets a charming hit-man who will even further complicate both her romantic and criminal life. Available to stream on Hulu / Amazon Prime.

"Ash Vs. Evil Dead" (2015 – Present, STARZ)

"Ash Vs Evil Dead" serves as sort of a lo-fi continuation of an equally lo-fi movie series, the original "Evil Dead" trilogy," starring a cheerily creaky Bruce Campbell as the titular Deadite combatant. The core of the original creative team behind the first movies — a bunch of childhood chums from Detroit comprising Sam Raimi, Campbell, and Rob Tapert — calls the shots for the graphically violent show, plying its trade in relative obscurity on STARZ. The first two seasons (at just ten episodes a pop!) of "AVED" have recently arrived on Netflix, and with the third season scheduled to drop in February 2018, now is the perfect time for series newbies to get acquainted with the unique fusion of screams and chuckles that "AVED" has to offer. Co-star Lucy Lawless (formerly of "Xena: Warrior Princess Fame") adds some interesting moral ambiguity as Ruby.

"The Path" (2015 – Present, Hulu)

If you've ever wondered what would happen if the (when you think you're better than someone) of Scientology mixed with the blind self-righteousness of Evangelism then here's a show for you. Set in New England, "The Path" follows cult leaders as they struggle with relationships, leading the movement, and ultimately their faith. Starring Aaron Paul of "Breaking Bad" as high-ranking cult member Eddie, we follow his journey through discovering the dark secrets of the movement and those around him.

"Alias Grace" (2017 – Present)

Marching lockstep with the bloody success of "Handmaid's Tale" on Hulu, Margaret Atwood's "Alias Grace" puts another notch in our feminist belt. It plunges us into the life of Grace Marks, an Irish immigrant who is found to be a guilty accomplice in a double homicide. Just as "Handmaid's Tale" was a gruesome warning for what could be our future, Alias Grace is a chilling reminder of the challenges women faced in the past. Season 1 streams on Netflix.

"Ozark" (2017 – Present, Netflix)

Shot in the suburbs of Georgia, rookie Netflix streamer "Ozark" focuses on the plight of ex financial planner Marty Byrde played by Jason Bateman. When a money laundering scheme goes wrong he is forced to relocate his family from Chicago to a summer resort called the Ozarks. Imagine if "Breaking Bad"'s Walter White had chosen to run instead of fight Los Pollos Hermanos chicken shop Gus Fring in season 2.

"Santa Clarita Diet" (2017 – Present, Netflix)

Die a hero or live long enough to see yourself become a villain, or in this case, a zombie. When family matriarch Sheila (played by Drew Barrymore) is afflicted by an undiagnosed disease, she and her family cope with its side effects — one of them being an insatiable appetite for human flesh. Watch as Sheila and her husband try to balance their real estate company with her constant need to feed.

"The Mick" (2016 – Present, Fox)

Kaitlin Olsen of "It's Always Sunny In Philadelphia" does it again in this comedy about a rich then poor then rich again family living in Greenwich, Connecticut. Although a tiny bit more family oriented than "It's Always Sunny," Olsen funnels her horrible person persona well into the show both pro and antagonist Mickey Molng. Each week the Pemberton gang (Mickey's niece and two nephews) finds itself in a hole created by Mickey that they then have 23 minutes from which to extract themselves. It's the classic sitcom formula, but with a smidgen of dark character development along the way. And way less learning or growing than usual. Seasons 1 -2 are available to stream on Hulu.

"Dark" (2017 – Present, Netflix)

For those who loved the sci-fi elements of "Stranger Things" but hated everything else comes "Dark." Creeping out of the shadows, this show is the original dramiller (yeah I said it) that we've all been waiting for but honestly still don't deserve. Held back by its moody atmosphere and Germanic tongue, Dark has the cards stacked against it when it comes to mainstream American success. But with a compelling narrative centered around and organizations shadier than the Dharma Initiative, you can bet this show will garner the same cult following of other psycho-thrillers like "Twin Peaks."

"Chewing Gum" (2015 – 2016, Netflix)

Though Filmcore already declared its love for the series, and although "Chewing Gum" will not be returning for a third season, we wanted to highlight it again here because it deserves as much recognition as it can get. Heralded by writer/director/tar Michaela Coel, "Chewing Gum" was a rare perfect storm of comedy and unflinching truth. Focusing on Tracee, a young woman nearly paralyzed by her awkward tendencies, the show takes us through one uncomfortable encounter after another. Cole was the sole writer for the entire series, a move which Coel herself has called "stupid." But it's an endeavor that has obviously paid off, with "Chewinf Gum" meriting a 100% rating on Rotten Tomatoes.

"The Magicians" (2015 – Present, SyFy)

Originally marketed as "Harry Potter for adults," SyFy's "The Magicians" certainly pushes its fantasy into more NC-17 regions, but compliments that with razor sharp punchlines and pop culture nods so relevant you'd feel like the writers are also moonlighting as (celeb gossip) reporters. Although it lacks the same amount of tedious world building as some of the other fantasy juggernauts currently on television, the titular magicians have just enough story magic to keep you entertained on those brutal February nights. Available to stream on Netflix.
Seen all of these on the list or have your own? Give a shout out to @FilmcoreReviews and let us know what's on your winter watch list.
Additional contributions by Alex Kirschenbaum.